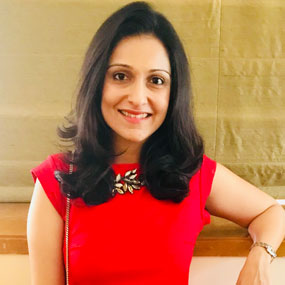 Her Story
Hackberry kids began because of a casual conversation between my friend, and current co-founder, Anisha, and I. She was looking for a coding class for her 8 year old daughter. Back then, I wasn't even aware that such young kids could learn to code! With no tech background - I'm an MBA with experience in Investment Banking - but a huge passion for education innovation, I knew this was a space worth exploring.
Globally, coding was beginning to be seen as a core skill, and included in primary school curricula. Anisha and I quickly developed and piloted a short course using Scratch Jr. It was successful, and we loved to see the impact coding could have at such a young age, plus the amazing tools and methodology available to teach it!
Today, Hackberry has taught coding, STEAM, design thinking, and entrepreneurship online to kids across India. We've developed and launched Teachberry to help schools implement a world class coding program easily and effectively, without external teachers. We are on a mission to bring empower the new generation with 21st century skills.