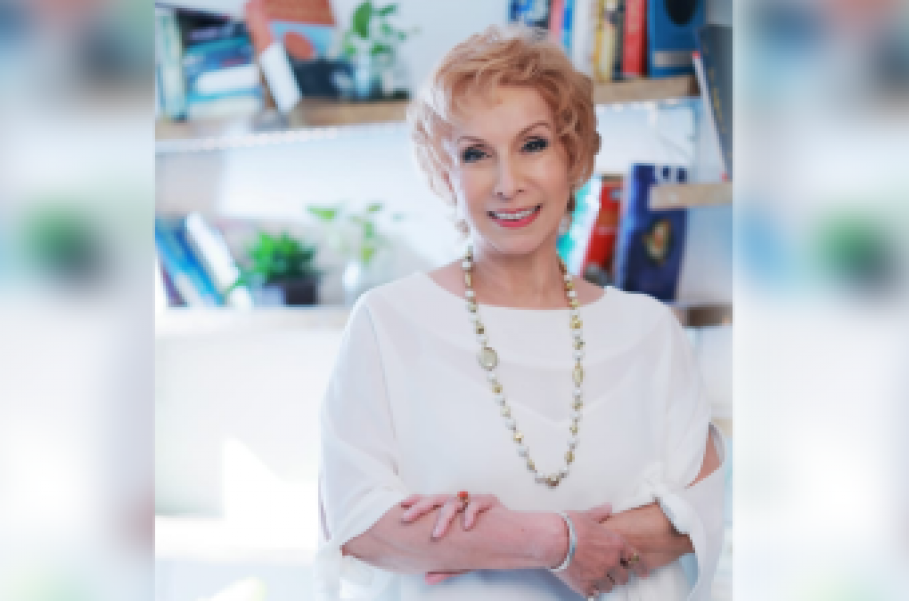 Meet the Woman who took Indian beauty industry by storm and scaled it up to international standards! IWIL India feels privileged welcoming Blossom Kochhar, Chairperson at Blossom Kochhar Group of Companies as a Mentor on board. A Doctor turned entrepreneur having invested 35 years of her life into business, and nurturing her brand Aroma Magic as one among the multinational beauty brands.
She is also the President of Blossom Kochhar College of Creative Arts & Design, the country's premier hair, makeup, make-up, and spa school chain (BKCCAD), Blossom Kochhar is truly a catalyst turning "hair and skincare" into a holistic business.
HER STORY
With over 35 years of experience and a double doctorate in aromatherapy, she manufactures her own range of aromatherapy-based beauty products under the brand name 'Blossom Kochhar Aroma Magic' with her husband Colonel Kochhar. It is the first aromatherapy product line of the country and stands as an unparalleled leader in this segment for 25 years now. With over 200 products including skin care, hair care, body care, singular essential oils and exclusive blends, Blossom Kochhar Aroma Magic cosmetics include both the retail range and salon range. Her loyal customers include celebrities and Bollywood stars. Leading salons across the country use her salon range of aromatherapy treatments.
She is a name to reckon with when it comes to beauty education and she heads the country's premier hair, beauty, make-up and spa school chain called Blossom Kochhar College of Creative Arts & Design (BKCCAD). Dr. Blossom Kochhar introduced a structured and systematic approach to hair, beauty and spa education almost 30 years ago in order to bring the Indian beauty industry to the international standards. BKCCAD, a world-class training institute, offers prestigious international certifications including Pivot Point, CIDESCO, ITEC, IHB, MUD (make-up designory) and more. Dr. Kochhar's and her team of educators have created winners in the industry. She is an icon to thousands of beauty professionals in India.
She is a multifaceted personality and besides being a pioneer aromatherapist, a celebrity hair designer, a master beauty therapist, an author, a businesswoman, a philanthropist, she is also a keen golfer, yoga practitioner and a Kathak dancer. She has mastered many alternate therapies including Reiki, Pranic healing, NLP, EFT, colour therapy, crystal therapy and kinesiology. Her vast exposure to these fields has helped her adapt a holistic approach to the use of aromatherapy for mind, body and soul. Her passion for aromatherapy has taken her to many international and countless national platforms and on every platform she has inspired people to adopt a natural and fragrant way of living.
AWARDS AND ACHIEVEMENTS
She has many awards and accolades to her name, including the Best Women Entrepreneur of the Year Award. The International Women's Day award, the Gates and Custodian Person of the Year Award as well as the Universal Humanity Award, The Lifetime Achievement Award for her contribution to the Indian hair, beauty and spa industry as a pioneer of aromatherapy in India.
She is an international teacher of aromatherapy, beauty and hair. Dr Blossom Kochhar is also Member, Governing Council, Beauty and Wellness Sector Skills Council, NSDC (National Skill Development Corporation). Working relentlessly to bring up the standards of the hair and beauty industry in India Dr. Kochhar has brought in international bodies like Organisation Mondiale Coiffure (OMC) - Paris, Inter Coiffure Mondial- Paris ( ICD) and to India and she heads them as its president. She is also the president of National Hair Dressers Association (NHBA), a premier association set up by her.