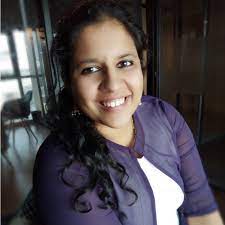 Rajashri sai
Founder, Impactree, Zuppa Geonavigation.and Partnership Advisor to Swayam Shikshan Prayog, India
A lawyer whose passion led her to become a serial entrepreneur, now she is revolutionizing rural India with her technology interventions.
Her Story
Rajashri began her career as a young student interested in environmental and social issues. She was chosen as a fellow participant in the Jagriti Yatra in 2011. (A Fellowship Program). She then left her corporate job to pursue social entrepreneurship, with the goal of positively impacting one million people in her lifetime. So, she initiated her Startup ideas focused on self-driving vehicles, IoT devices, and drones.
By 2025, she aims to have a good impact on 5 million individuals.
Her Company
Impact Tree
Impact Tree specializes in building and scaling technology interventions that use real time social data to scale interventions at the grass roots in rural India. Currently, Impactree is assisting in the implementation of programmes in six states, affecting approximately 6000 people.
She is the founder of Impact Tree, Zuppa, and Swayam Shikshan Prayog's partnership advisor (SSP). The US State Department named her "One of the leading women entrepreneurs transforming India" as part of the International Visitors Leadership Program -2018. ( IVLP-2018). By 2025, she aims to have a good impact on 5 million individuals. She is a member of the Institute of Company Secretaries of India and holds degrees in law and business administration from IIM Kozhikode. In addition, she facilitates an 8-month series with the US Consulate in Mumbai aimed at boosting women's entrepreneurship in India.
Zuppa Geonavigation
She is also a founding member of Zuppa, an electronic embedded hardware company in the area of self driving vehicles, IOT devices and drones.
Achievements
In 2018 Rajashri Sai was selected as one of the leading women entrepreneurs transforming India by the US State department under the International visitor's leadership programme -2018.
She was selected to be the only Asian women entrepreneur to address the US Chamber of commerce on creating last mile rural networks at their Women's day celebration in 2018.
She was selected by United Nations to address a session at the Headquarters in New York on creating last mile rural network of women entrepreneurs - on the occasion of the International Commission on Women.
She has also been covered by Bloomberg as one of the women entrepreneurs transforming India and has also been covered by Quora. Us Consulate social media lists Rajashri as a super fan and achiever under 30.
Recently Rajashri Sai work during COVID times has been covered both by Women of Wonder Global, US Consulate and Red Dot Foundation.
Better India has selected Rajashri as one of India's COVID Soldiers
Hunger collective was a recent winner of the Rise Global Summit- Glenmark nutrition award for its work in Hunger collective during the Pandemic. Here Rajashri sai was felicitated by Dr. Philip Kotler, Dr. Bishow Parajuli of World food Programme and Dr Amitabh Kanth of Niti Aayog.