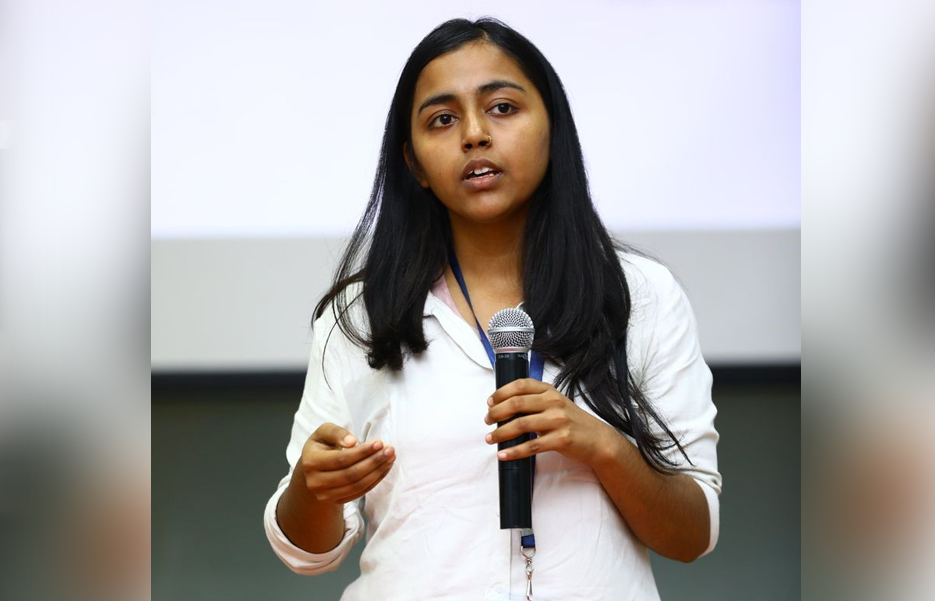 Monika Jha
Founder- Cydee Technologies| Inventor | Alternative Energy Expert
Meet the woman entrepreneur who is lighting the streets of Bengaluru using solar power
Her story
Monika Jha is a social impact entrepreneur and an inventor at heart. In March 2017, she graduated into Electrical and Electronics Stream from R V College of Engineering, Bengaluru, and was working on her final year project on the Automation of Street Lighting.
But while conducting her research, she came across a much bigger problem. As part of her research, she visited various streets in the city to understand how many lights there were for each one, how they were placed (spacing), and how well they illuminated the area.
What she found was that some areas had damaged lights, some streets were underlit, and some were over lit. Her findings encouraged her to launch Cydee Technologies, which has innovated a solution that saves significant amounts of energy while improving street lighting.
Her Company
Cydee Technologies ims at making developing countries safer with their unique lighting concepts which optimises illumination and helps in 30% energy and 40% monetary savings. IoT Integration acquires & analyses real-time data to tag the safety net of every road.
Funding till Now
Her start-up was also selected as a power accelerator by Shell Foundation, DFID UK Government, Zone Start-ups receiving a grant of USD10,000. Her start-up also won the Social Alpha Urban Liveability Challenge and received grant & pilot opportunity. It is supported by AIC Banasthali Vidyapeeth, Selco Foundation, STPI IoT Open Lab, We Hub (Telangana Government), Telangana state innovation cell and MEITY
Her Achievements
1. Awarded 'Most Energy Efficient Technology' by Mr. RK Singh, the Minister of Power and New and Renewable Energy. By EESL, Power Ministry of India, WRI, World Bank, Asian Development Bank. Received Grant and Pilot project with EESL, Power Ministry of India
2. Received Grant and Mentorship support by Powered Accelerator, Shell Foundation, DFID UK Government.
3. Winner of Social Alpha Urban Liveability Challenge - Received Grant & Pilot Opportunity.
4. Runner up at Earth Tech Challenge, Australia